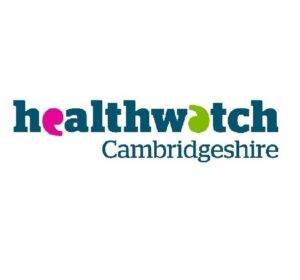 Healthwatch Cambridgeshire are looking for people to be part of a small team listening to the views of local people and making recommendations on how to improve care.
You'll be paid an involvement fee of £75 per half day for the time you give.
Local NHS and care services want to recruit ten people across Cambridge, South and East Cambridgeshire for a new community listening project.
As a Health Champion, you will talk to local people about services, including urgent and emergency care at Addenbrooke's Hospital. And listen to the views of people with long-term conditions, like diabetes, and those who find it hard to access services. This role will include running surveys, workshops and patient interviews, and writing reports.
You don't need research or report writing experience as you'll get training and support from the Healthwatch team. You'll also receive out of pocket expenses.
Healthwatch Cambridgeshire is managing the Health Champions programme for local health and care teams. It makes sure NHS leaders and other decision makers hear your voice and use your feedback to improve care.
Find out more and how to apply at www.healthwatchcambridgeshire.co.uk/news/2021-07-12/volunteer-health-champion-help-improve-how-services-work-local-people
You can also call Healthwatch Cambridgeshire on 0330 355 1285 or text 0752 0635