Norfolk Young Carers Forum (NYCF) gives young carers and young adult carers the opportunity to raise awareness and make a difference about the issues that affect them and their families.

Are you a young carer or a young adult carer?


Do you live in Norfolk?


Do you want to help make things better for young carers and their families?
Then the Norfolk Young Carers Forum is for YOU!
There are lots of different ways for you to get involved:
As a Forum member you will have the opportunity to:
For more information contact the team on [email protected]
The Forum is funded by the National Lottery Community Fund.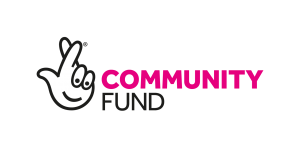 Our projects
Here are some of the projects that members of Norfolk Young Carers Forum have been involved in:
Awareness
Norfolk's Young Carers Guide to Needs Assessment
This guide has been created with participation from members of the Forum in partnership with Norfolk County Council.
NYCF Young Carers Friendly Tick Award
Forum members have created a new Quality Standard for schools, colleges and universities, the 'Young Carers Friendly Tick' Award. Read more
Norfolk Young Carers Partnership
As part of our work to raise awareness of the needs of young carers and ensure that the issues that they and their families face are heard, we chair the Norfolk Young Carers Partnership (NYCP). The NYCP brings together young carers, young carers organisations and other organisations with an interest in young carers. Click here for more information and notes/ information from past meetings on the NYCP page.
Social Media