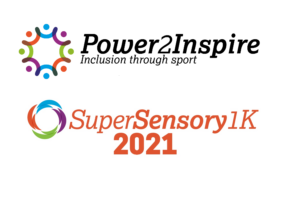 Power2Inspire is holding an event that is suitable for adult carers, young carers and families for children with additional needs to attend.
The SuperSensory1K, is a 1,000m loop of Histon Recreation Ground where you can travel the distance in any way you want, including walking, wheeling or running. And to add to the fun there are five sensory stations along the route: celebrating smell, touch, sight, hearing and taste.
It will take place on Sunday 26th September 2021 at 11am. It's all part of the Histon & Impington Running Festival being held just outside Cambridge, making this a beacon of inclusive sport in the region.
You can find out more and sign up at www.power2inspire.org.uk/super-sensory-1k/