At Caring Together we are excited when our supporters take on challenges to raise money to support carers in the community.
One of the people  stepping out to take on a challenge to help carers is Caring Together's fundraising officer Bryony who secured a place for the Virgin Money London Marathon in October.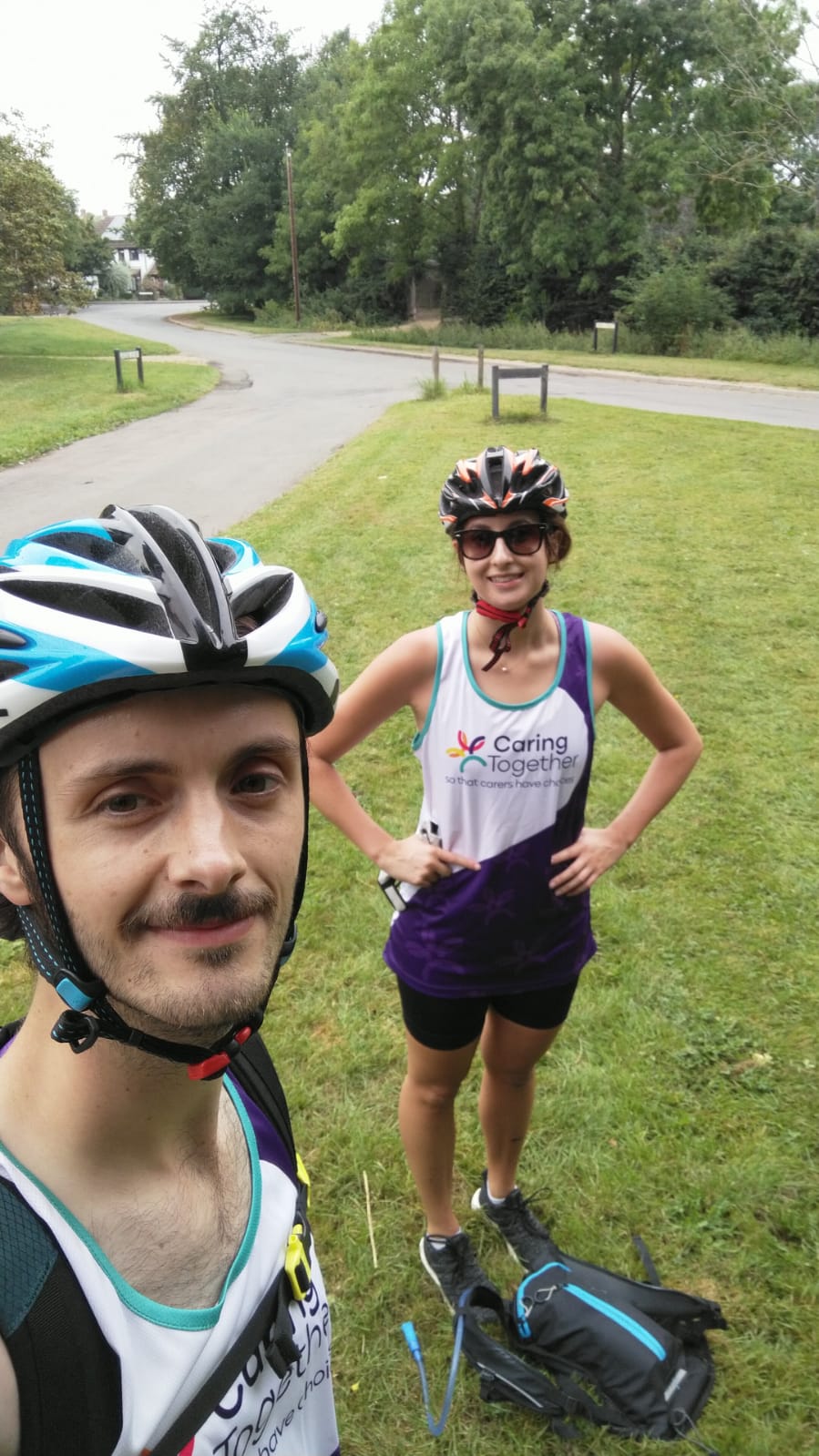 Preparing for the event, Bryony said, "I'm really excited to be running the London marathon and representing Caring Together. I've seen first-hand the difference the charity makes to carers of all ages across Cambridgeshire, Peterborough, and Norfolk and feel so proud to be able to run for them.
"I'm quite nervous about the training as this will be my first marathon, but it's for such a good cause that I'm very well motivated!
"I have quite a few friends and family members who have taken on the role of a carer. It's something we take on out of love, but often carers need a little help to look after themselves and their cared for.
"Caring Together can provide help in so many forms – whether it be in the form of carer breaks, providing information and advice, or by running community support groups there is so much help available and much of it is funded through donations.
"I'm hoping to raise as much money as possible so Caring Together can help as many carers as they can – they support more than 12,000 carers and their families every year, but there are an estimated 178,000 carers living in our region.
"I've also taken part a cycling event and represented Caring Together – it's a really great thing to do for such an amazing charity, and I would really encourage others to get involved. Charities have really suffered this past year, and it's important we are there to support them as they support so many."
Making a difference to carers
Caring Together offer a range of support for carers and people they care for including:
Information, advice and guidance to help you at every stage of your caring journey.
Care in your home and community for adults and children.
Dedicated staff to identify and arrange support for you.
Emotional support including listening ear and counselling.
Specific services for young carers and young adult carers.
Local carer groups and support from other carers.
Carer training and learning opportunities.
Providing breaks away from your caring role.
Help to plan for the unexpected.
Could you take on a similar challenge?
As well as raising valuable funds to help carers by taking on a challenge event you also raise awareness of the amazing role played by people looking after family members and friends.
Whether you want to run, walk, jump out of an aeroplane, or take on any other kind of challenge we are here to support you – as you support carers.
We can provide you with tailored fundraising support from a member of the fundraising team who will be with you with every step as you prepare for your challenge.
So sign up for a challenge and tell others about why you are acting to support carers.
If you have your own idea for a challenge, or are already planning something which you want to use to raise money for carers, please contact our fundraising manager Nicky Newton at [email protected] or on 07936 359122
Click here for more information about challenges you could take on.