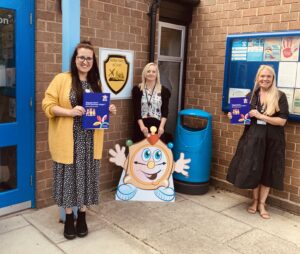 There are many challenges that are facing young people in our schools at this time. 
But for those who have a role in looking after a family member there are even more demands on them that need recognising so the right support can be given. Without this support young carers can reach crisis point, with their education, physical health and mental health all affected. 
This is even more important given the fact that over the past 18 years, the fastest-growing group of carers being identified is the five to seven year olds. 
Caring Together is a charity that supports carers across Norfolk, Cambridgeshire and Peterborough. They can provide training, information and resources to help you and your school. 
A young carer is anyone who is involved in looking after someone – usually a family member – who has a disability, long-term illness, mental illness (including depression, anxiety) or drug/alcohol substance misuse. 
The coronavirus crisis has increased the demands on young carers – they may have seen their caring role increase, the availability of support from family members or friends decreased, and their own ability to have a break or do their 'normal' activities reduced (see below for more information). 
Caring Together offer the Carer Friendly Tick – Education. This sees them helping and recognising the work done by schools to identify and support young carers. They provide free support to help organisations through the Carer Friendly Tick Award process, from awareness-raising sessions, to useful resources, to examples of what similar organisations have done. 
Children's Services are very much encouraging that external services working with children in schools, continue to do so, and the support and resources from Caring Together remain available. These include: 
Delivering 

s

econdary 

s

chool assemblies (which can be pre-recorded)

 

Primary 

s

chool assemblies delivered face-to-face in individual 'bubble' groups

 

Resources to use in your school

 including

 

a schools' pack and 

also an 

animation for use with 

EYFS and key stage 1

. See 

caringtogether.org/school-resource

 

Staff 

a

wareness sessions 

delivered either

 virtually 

or 

in person

 
This summer 69 designated safeguarding leads from 52 schools across Norfolk joined a young carers awareness webinar. Another webinar is being held on Tuesday 17 November from 1.30pm – 2.30pm.  
If you want to join this webinar or would like to talk through what could be done with you or your school this can be done via Zoom, Teams or a phone call. 
For further info or support please email [email protected]  
More information 
For more information on the Carer Friendly Tick please see caringtogether.org/carer-friendly-tick  
To find out more about the impact of coronavirus crisis on carers and young carers please see