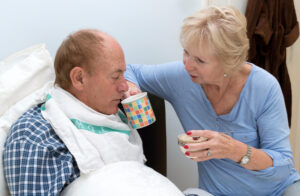 We at Caring Together Charity believe no unpaid care should be in crisis, isolated or struggling alone.
As well as providing support for unpaid carers, we raise awareness of the role of unpaid carers, and the support that unpaid carers need.
It is essential these needs and the situations unpaid carers face are understood – in our communities and by those who make policies that affect anyone looking after a family member or friend.
This is why we have a Carers Speak Out webpage. This page gives a place where any unpaid carer can talk about their experiences and the support that does, or would, make a difference to them.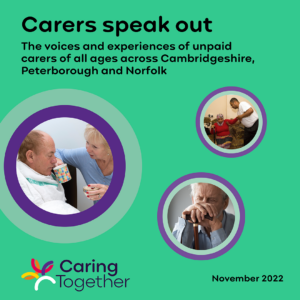 Once again, this year we will be using the comments made on the Carers Speak Out webpage to produce a report that will be shared with local MPs, Government ministers, local authorities, the media and others.
Please click here to give your views or experiences on the Carers Speak Out page.
Many unpaid carers have had their say – but we want to hear from you so your voice can also be heard.
Please leave your comment by 15 September.
You may want to give your views on:
Your experiences of looking after someone
How becoming an unpaid carer has impacted your life
Challenges of balancing your caring role with other responsibilities such as work, education or other relationships
The impact of caring on your health and wellbeing
Services you have found helpful or would like to see changed or more available
Anything else that has impacted your role as an unpaid carer.
You can also read more about Carers Speak Out and see last year's Carers Speak Out report by going to www.caringtogether.org/carers-speak-out