Thursday 21 November is Carers Rights Day 2019. You can get involved as we come together to mark the day in different ways.
We will celebrate the role and contribution of carers, and recognise how carers are supported across our area, including how more and more organisations are playing important roles in doing this.
In the build up to, and on Carers Rights Day, we will be sharing useful information on carers rights. You can follow the hashtag #CarersRightsDay and see our posts on Facebook, Instagram and Twitter.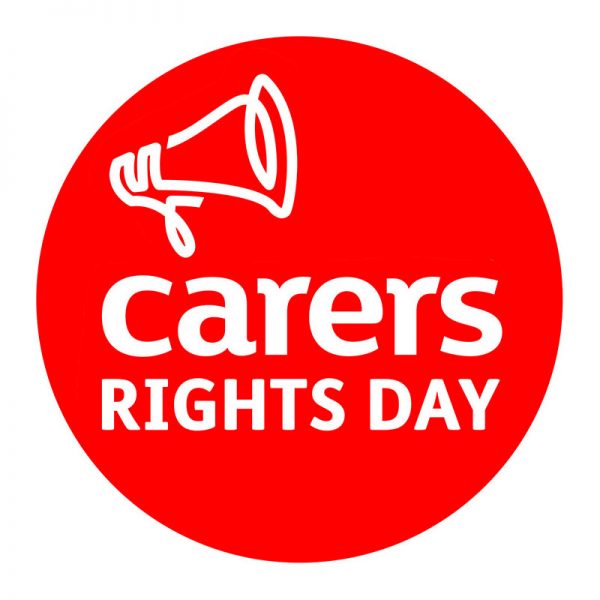 Across the area there is some excellent work being done to recognise and support carers. On Carers Rights Day we will be holding events in Peterborough and Norwich where employers and organisations involved in education, health or the community will join us to:
talk through good work they are already doing and find out how Caring Together can help them to have this work recognised
share ideas with organisations like theirs
find out practical and effective ways for them to identify carers and help their carers access support.
hear about our new Carer Friendly Tick Award quality standards.
The events will involve people hearing from organisations who have been awarded, or are working towards, our carer friendly tick award. They'll be able to find out more about how they can benefit from this.
Andy McGowan, business development and communities manager at Caring Together, said,
"Carers Rights Day gives a very good opportunity for people to become more aware of those of us in the community who are carers and the rights that carers have.
"With three in five of us likely to be a carer at some stage in our lives we are seeing more and more organisations in our communities recognising the importance of identifying and supporting carers of all ages. Carers Rights Day will see us bringing a range of these organisations together at our events in Norwich and Peterborough.
"The Carer Friendly Tick – Education is a set of quality standards that was designed by young carers in Norfolk to encourage schools, colleges and universities to identify and support students that are carers. As a result of its success, it is now being rolled out to employers, health organisations and community groups."
Our Norwich event will be held at The Gallery, The Forum, Millennium Plain, Norwich NR2 1TF from 4.30pm-7pm, with the main activities from 5pm to 6.30pm and opportunities for networking before and afterwards.
Places are FREE but limited so please contact us for more information, to check availability and /or book your place. Contact [email protected] before 25 October.
Click here to download information on our Norwich Carers Rights Day event [PDF 716kB]
In Peterborough we will be at the Mayor's Parlour, Peterborough Town Hall from 8.15am to 9.45am. Places at our Peterborough event are free but very limited and as places are released these will be publicised on our website, or you can email [email protected] to ask to be informed if places do become available.
The Carer Friendly Tick Awards were initially developed by Norfolk Young Carers Forum (NYCF), which is a project funded by the National Lottery Community Fund and facilitated by Caring Together to support young carers and young adult carers to have their voices heard. The initial success of the Carer Friendly Tick (Education) Award has meant that the award is now being rolled out across Peterborough and Cambridgeshire, and extended to now include education, community, health and employer awards. These recognise the valuable work done to identify and support carers carried out by each type of organisations.