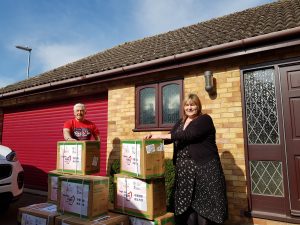 May 2020
Imagine if all of this was normal.
You're not able to have a cup of tea with friends. Trips to the supermarket are fraught with worry. You struggle to attend even the most routine of doctors' appointments. Your opportunities to take some basic daily exercise are limited.
For the 1 in 8 people that care, unpaid for family or friends who are older, disabled or seriously ill across the UK, this is a daily reality.
These are challenging times for us all but their world is shrinking even further.
Caring for someone who can't cope without your support is tough at the best of times. It can have devastating effects on a carer's own health. For those carers who feel lonely or isolated, it has almost twice the negative impact.
New and necessary government restrictions put in place to tackle the coronavirus pandemic are eroding the usual ways in which carers are supported in our communities.
Family are no longer able to pop by and help out with their caring role. The hours spent at school or work have been replaced with the balance of looking after someone and virtual classrooms or workplaces at home. Their non-urgent healthcare appointments have been cancelled meaning there is no one to pick up on the fact that they are struggling. They cannot stop by at the weekly carer support group where they get to have a break and chat with other people who understand.
We have been listening to carers here in Cambridgeshire, Peterborough and Norfolk who have overwhelmingly told us that their caring role has increased at this time, with 82% of carers not able to take a break from looking after someone. 9 out of 10 carers told us that they are feeling more stressed, lonely and isolated.
During this unsettling time, we are certain of one thing, that carers and their families need our support. Now more than ever.
We are here and with your help, together, we can continue to offer a variety of support for carers of all ages and the people they care for. This includes:
Information, advice and guidance
Our dedicated advisors are giving one-to-one information and advice by telephone or email.
Listening Ear and telephone support service
Our specialist team are giving carers the practical and emotional support they need on a one-to-one basis through our telephone support service.
Our Listening Ear service is providing carers of any age the chance to talk to one of our trained volunteers about the things that matter to them.
Remote carer support
While we are unable to meet face-to-face at our regular carer groups in the community we are hosting virtual carer groups and connecting carers with us and each other.
Personal protective equipment
We are providing carer care packages to carers, including items of PPE to give them peace of mind when they do their essential shopping or to help protect the person they are caring for if they are unwell.
Homecare
We continue to provide individual homecare that is delivered by our qualified care workers.
Help to plan for a crisis
We are helping carers and their families prepare for a crisis or emergency which means they are no longer able to care for the person they look after.
Support for carers at risk of breakdown
We are supporting carers whose own physical or mental health or ability to cope is deteriorating to take a break or attend their own medical appointments. This helps to make sure they are able to continue caring for the person they look after.
As many people have been hit financially by the pandemic, we are giving carer breaks at no cost to those who need them most.
I know that for a lot of people the impact of COVID-19 on your own lives sadly means the idea of financially supporting carers in our local communities at this moment is not possible.
But if you can, please donate to our caring for carers emergency appeal. By making a donation you will help make sure that carers are receiving the practical and emotional support that they need during this crisis.
On behalf of us all, thank you so much for caring together.
Best wishes,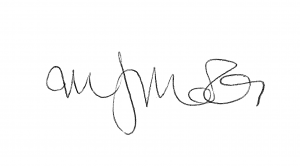 Miriam Martin
Chief executive