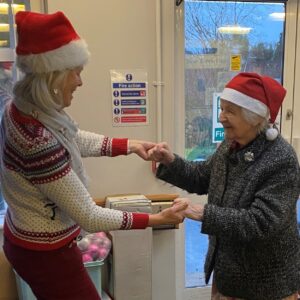 Christmas can be a very special time of year, for many of us it can also bring practical and emotional challenges.
All of these things can be particularly true for carers. Having someone you look after means Christmas can look very different, you have different considerations as you try to plan what it looks like for you and the person you care for.
A clear messages that you, carers, have told us in Carers Speak Out is that you want more people to understand what life is like when you are looking after someone.
These experiences can be very individual and personal. Would you be willing to share your caring Christmas story, to tell people what Christmas is like for you as a carer?
You could do this by:
Take a few photographs and sending us some written words on what your Christmas is like
Taking some short video clips on your phone to show some of what is involved in caring at Christmas
We will then share these as video and / or news articles so more people understand what having a caring Christmas can be like, so we can raise awareness, and raise funds so more can be done to help carers.
If you would be interested in this, you can download our guide, Telling your caring story – photographs and video [PDF, 106kB] by clicking here, and email us at [email protected] to find out more, including how to send the videos to us.