A big thank you to Halifax Building Society, Peterborough and Stamford branches, who made Caring Together their charity of the year. We were pleased to collect three large crates worth of delicious chocolate selection boxes for our young carers last week.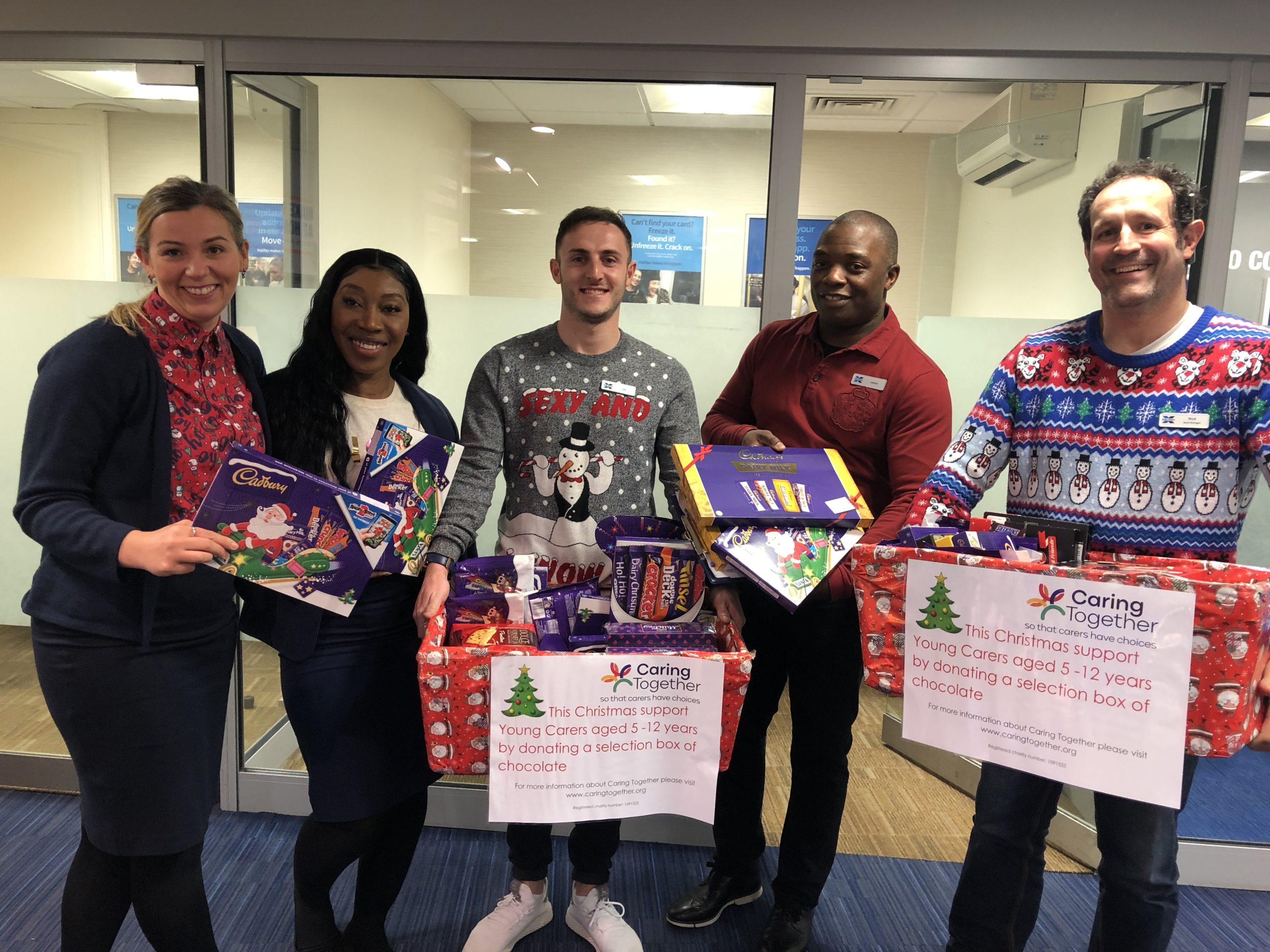 If you are an organisation and fancy putting us forward to be charity of the year for your organisation, do let us know by contacting our fundraising manager, Nicky Newton by emailing [email protected]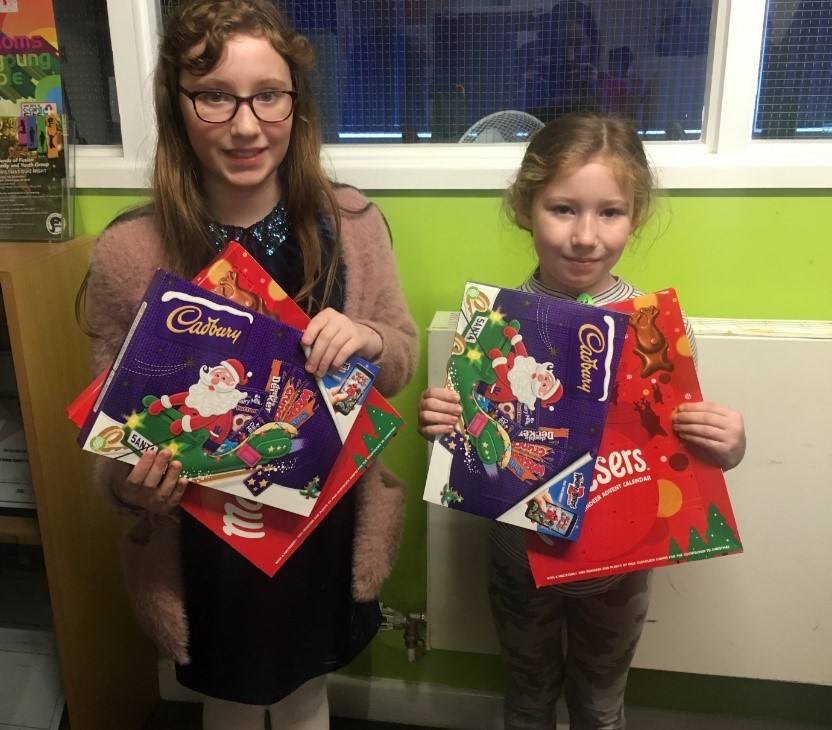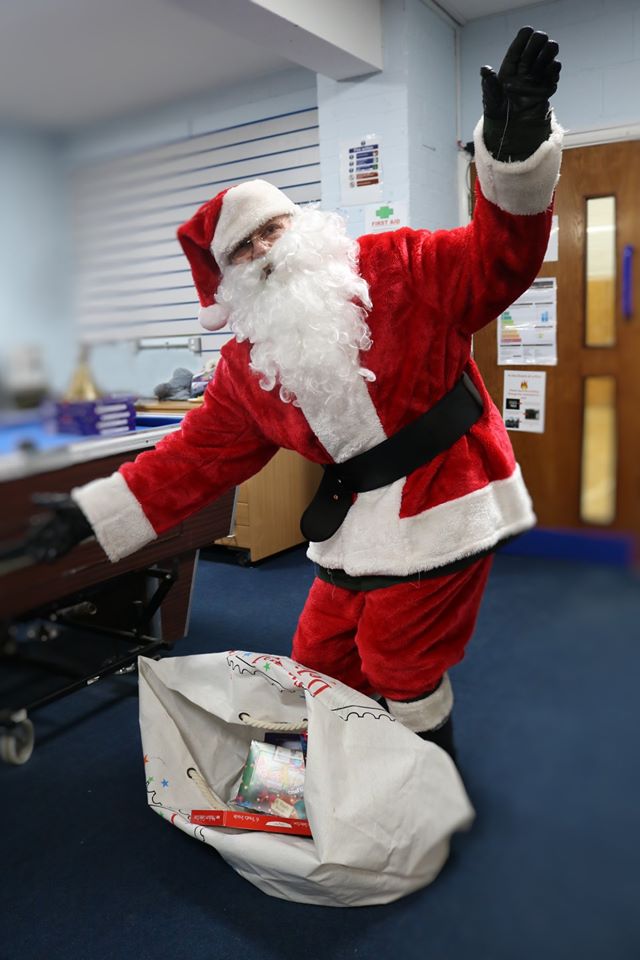 Our young carers have been delighted with all of the chocolate donated to them this festive season, including by shoppers at Tesco Huntingdon,  giving them a much needed treat this Christmas. At one of our recent young carers Christmas parties last week, St Ives young carers were excited to be visited by Santa delivering some delicious goodies.
(Pictured above are some of our local young carers and Santa, courtesy of the Rotary Club, St Ives).