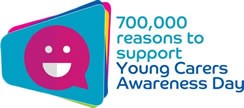 Today is Young Carers Awareness Day and The Guardian has an article written by former young carer, Gautam Malkani, about young carers and how their caring roles affect their lives and education.
The article features young carers who our team at Carers Trust Peterborough support alongside Young Carers in Schools Silver Award holder, Hampton College.
Read the article here.