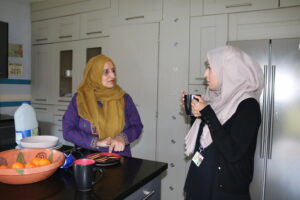 Whatever your role as a carer, we want to hear from you.
We want to have carers of all ages, and from all parts of the community involved in our new carer council.
The council has been set up to ensure the voice of carers is heard throughout the work of Caring Together.
Chair of the council Steve Acklam said, "Many of us who are, or have been carers, have clear ideas on what can make a difference to people looking after a family member or friend.
"Caring Together's new carer council should play a hugely important role, but to work effectively we need to have the voices of range of carers of different ages, backgrounds, and caring roles.
"This is important for the council to ensure different views and experiences of carers are heard and evident throughout the work of Caring Together, including the work to ensure carers are recognised and supported throughout society.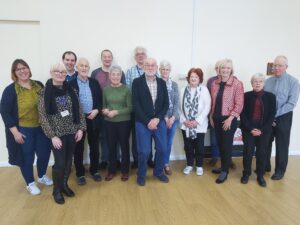 "As a council we need more carers to join the discussions, including young adult carers, parent carers and former carers, to ensure a diverse range of lived experience and thinking."
"So, if you are interested in joining the council or want to know more about other ways to have your voice heard please do get in touch."
The carer council has quarterly Zoom meetings, which are a maximum of two hours each. Some understanding of the challenges carers face in navigating the health and social care system would be valuable, together with suggestions for improvements.
Caring Together will reimburse reasonable expenses and look to coordinate replacement care if needed to enable carers to be part of the council.
If you are interested, or for a chat to find out more about how you could get involved, contact Steve Acklam, chair of the carer council, at [email protected]
There are a range of ways you can be involved in having your voice as a carer heard. And while the carer council is an important part of this there are other options and opportunities.
You can:
read about Caring Together's carer voice work here. You can

Learn more about surveys and consultations where you can have your say
Hear about opportunities to speak to organisations or media about your experiences as a carer
See other ways you can have your say.
Remember if you want support or advice in your caring role you should contact [email protected] or call 0345 241 0954.