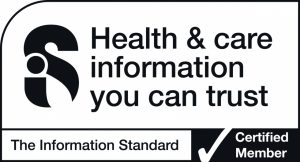 Carers Trust Cambridgeshire holds the Information Standard quality mark, which identifies us as an accredited provider of quality health and social care information.
In practice this means that the publications we create for carers, people with care needs and professionals go through a rigorous review process to ensure they are meaningful, up to date and unbiased. It applies every time we review or develop a new leaflet, newsletter or magazine.
A key part of achieving high quality and relevant information is to involve the target audience in developing it. We do this by asking people to review, comment and input their ideas on the draft versions. This is where you come in…
Would you like to have a voice in ensuring the high quality of the publications we produce?
We'd love to hear your views. There is no pressure – you need only take part when it's convenient for you.
We try to make sure we're getting a good cross-section of opinion and to minimise 'reviewer fatigue', by having a good list of potential people to ask for views; people review on an ad hoc or regular basis. Reviews involve us sending you an electronic copy of a draft publication with a link to a short questionnaire (around 20 quick questions) to complete online. It's quick and easy and you can choose not to review if the timing isn't right for you.
You can help us make our publications better for you!
If you'd like to get involved or want to find out more, please contact the Communications team on 01480 499090 or email [email protected].