The Children's Society and Carers Trust are sharing a straightforward, no nonsense guide for schools to help with young carers returning to school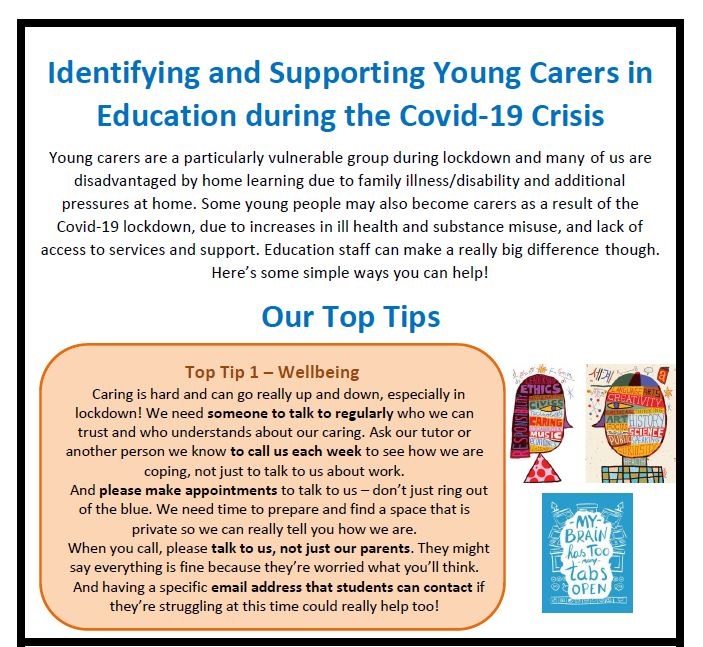 They hope the advice and guidance this resource offer will help minimise the impact of Covid lockdown on a student young carer's ability and motivation to reintegrate into full time education.
Young carers are particularly vulnerable during the Covid-19 crisis and many are juggling increased caring responsibilities with their schoolwork. With little time for respite and uncertainty about the future, many are reporting increased anxiety as well.
After discussions with teachers and carer services, they wrote Guidance for Schools Covid-19 Recovery to help primary and secondary schools to identify and support their young carers at this critical time.
This model of guidance gives school staff an introduction to the issues young carers might be facing at this time and practical advice on how to ensure that young carers are able to reach their full potential during and after the crisis.
Carer services and teaching staff informed the resource to ensure that it is practical and easy to use at a time when school staff have many competing priorities.
If you want to know more about how your school can help young carers please see information on our Carer Friendly Tick –Education or contact [email protected]