At Caring Together, we are delighted to have a wonderful volunteer team. Our team is currently made up of 43 dedicated people who give their time and talents tirelessly to support carers.
Their roles vary widely from Listening Ear volunteers to young carer group volunteers to providing IT support. We are grateful to have such a range of skilled and dedicated people as part of our team; a team which is growing as we develop of new ways to support carers.
Before Christmas, our volunteers' efforts over the pandemic were recognised by the Lord-Lieutenant of Cambridgeshire Mrs Julie Spence OBE QPM DL. Thirteen volunteers were sent a card of recognition and thanks for the services to carers through the pandemic. It has been brilliant to see the quiet hard work of our volunteers since March, marked so personally.
One of our volunteers, Rylan, said: "I was extremely humbled to receive a personalised note from the Lord-Lieutenant of Cambridgeshire. I started my volunteering roles to give back to organisations that have supported me at various stages of my life and to be able to give that same support to other people. To receive recognition like this for things I love doing is incredible and I would like to say a big thank you to Caring Together."
On 2 December 2020, we were also delighted to hear that Richard was awarded the silver award for rural volunteer of the year by Hunts Forum. Richard was awarded this for his continued service since March assisting carers by delivering PPE, providing welfare calls, making home visits and a range of other activities we asked him to do as part of our work to support carers. It is a wonderful and very well deserved award.
The Hunts Forum awards also saw nine of our other volunteers recognised for their contribution to carers. Certificates were given to the Shelford hub volunteer team who support the very successful fortnightly carer group. Since the pandemic this group has moved online and the volunteer team continue to support and engage via Zoom.
Our Listening Ear volunteer team were also recognised for their consistent support to carers over the phone. Certificates were received, with Pat receiving an individual certificate for her huge contribution to the team. Congratulations to all for their fantastic work!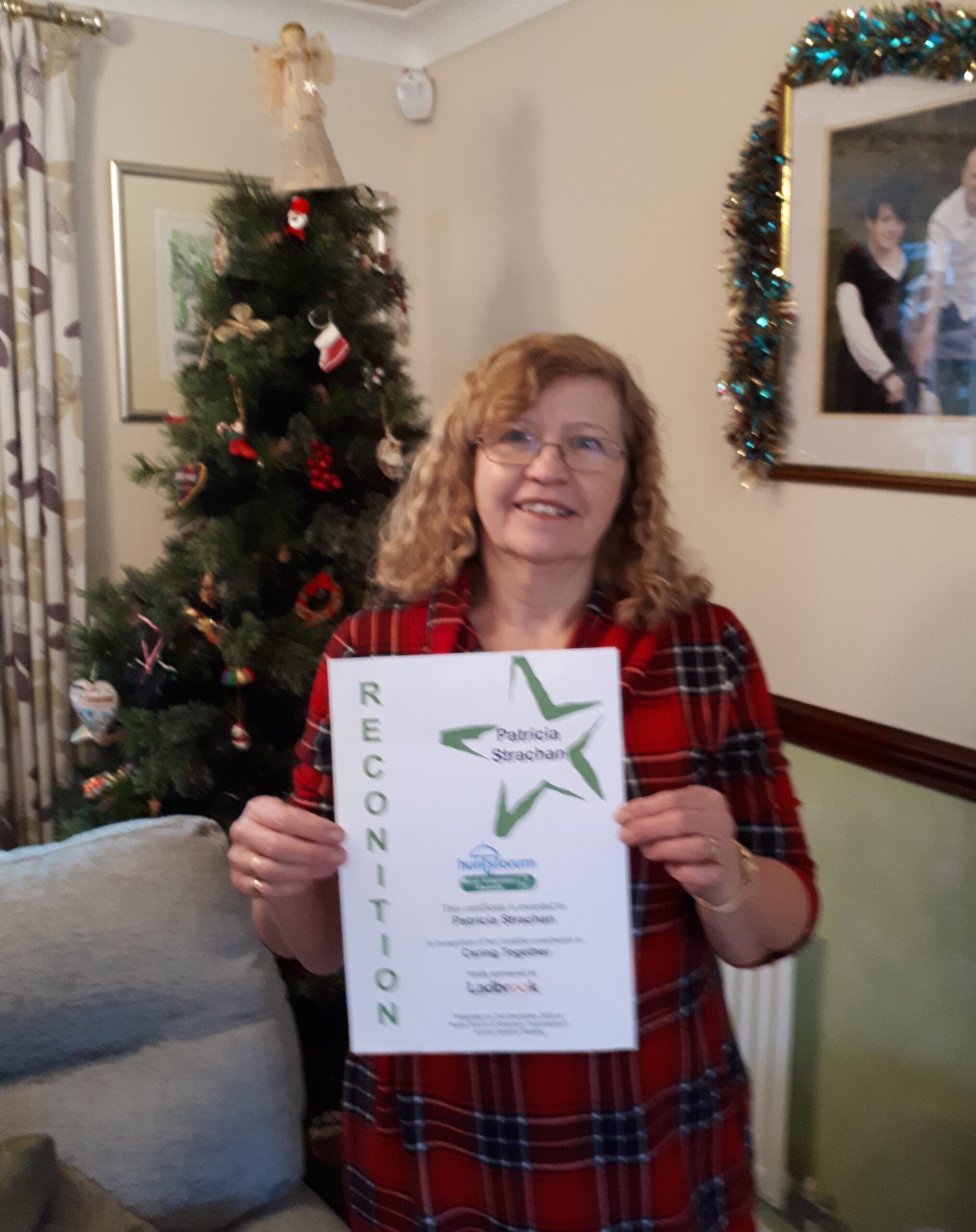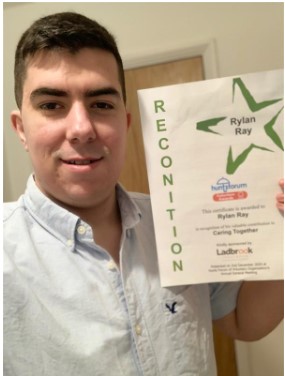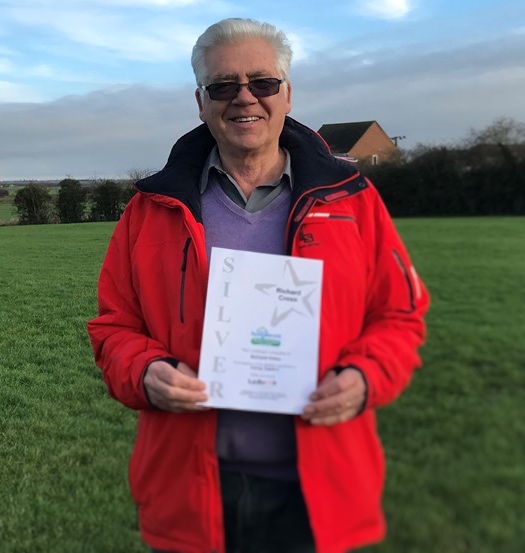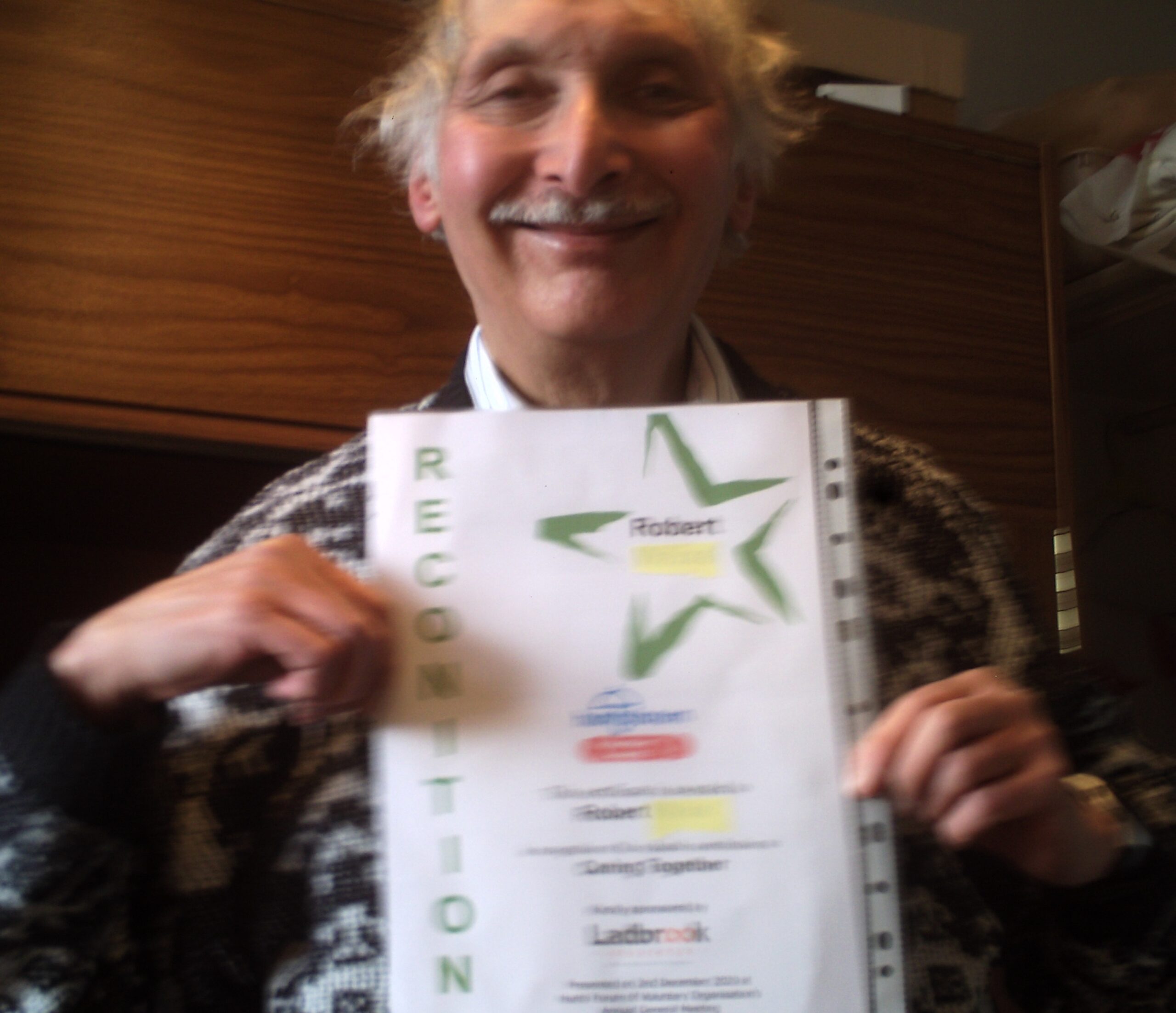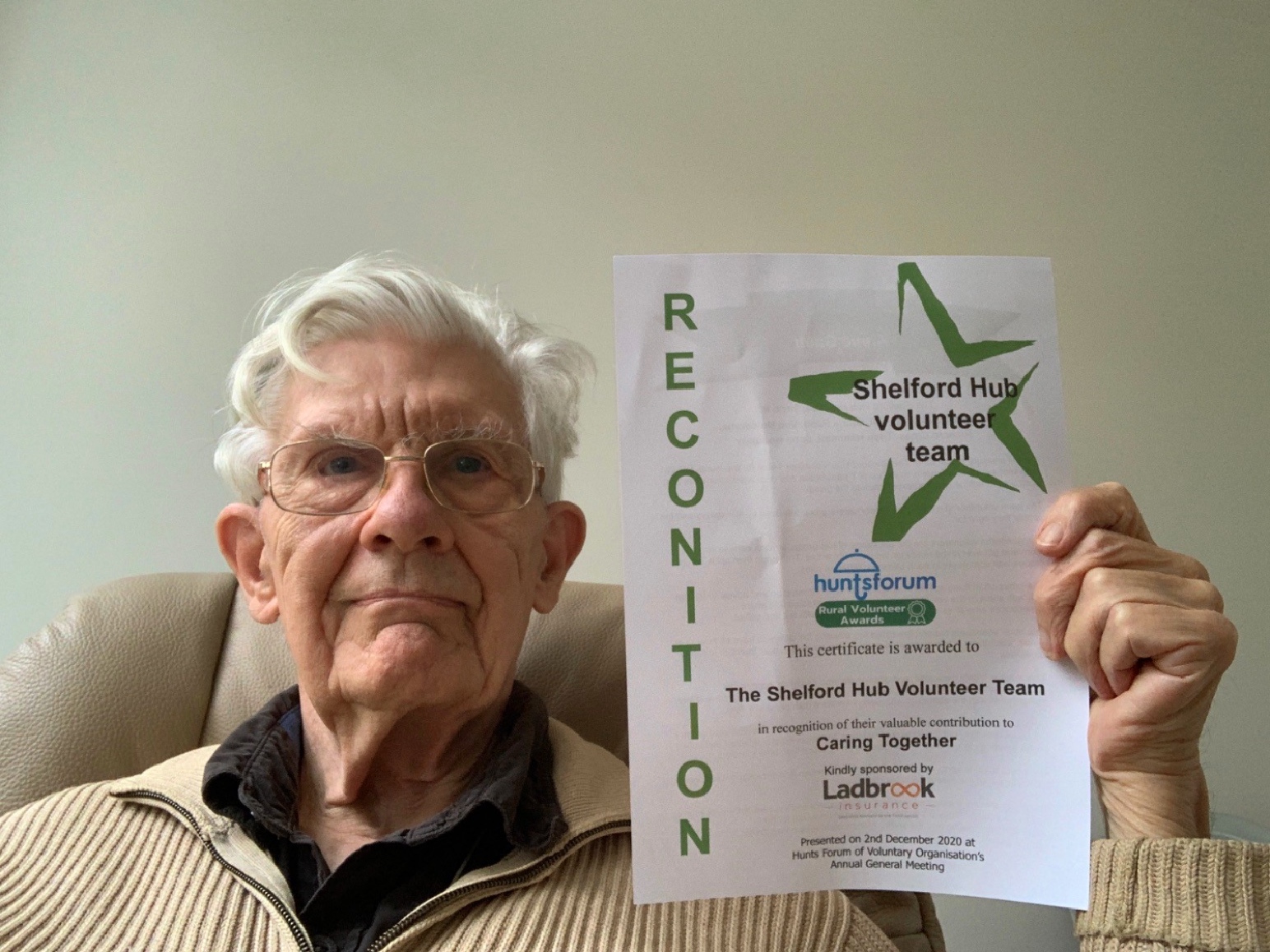 If you would like to join our volunteer team please do contact our volunteer coordinator Annie at [email protected]
You can also find out more by heading to caringtogether.org/help-us-help-others/volunteering