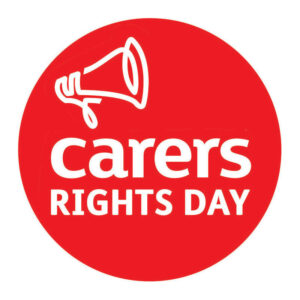 This year's Carers Rights Day is on Thursday 26 November. It is an important opportunity to make more carers aware of their rights, help them know how to get the support available to them, and to raise awareness of the needs of carers.
Caring Together, a charity that supports carers across Cambridgeshire, Peterborough and Norfolk is encouraging people to be aware that they can make a difference this Carers Rights Day.
A carer is anyone who cares, unpaid, for a family member or friend who due to illness, disability, a mental health problem or an addiction, cannot cope without their support.
But many people who look after a family member or friend do not realise they are a carer. Many people also know carers but of course won't fully understand how demanding this role can be.
Ensuring carers are supported matters even more this year. Research shows the coronavirus has had a huge impact on carers, increasing the demands of their caring roles and making it harder for them to get the help they need. But help is available.
Miriam Martin, chief executive of Caring Together, said, "It is essential carers know their rights and the support available to them, and that all of us understand the role of carers and the importance of their rights.
"If you are looking after a family member or friend the support available to you can make a big difference – to you and to the person you look after.
"And if you know someone who is looking after someone at this time please make sure they are aware of this too."
As part of Carers Rights Day, Caring Together are sharing information to help carers, and working with a range partners to show what is available and how we can all play a role in supporting carers.
Miriam said, "We are very encouraged by the range of people acting to support carers. We know that by us all talking about the role of carers, more and more people will come to understand the vital role they play and the need for their rights to be recognised."
"As well as Cambridgeshire County Council, Peterborough City Council and Norfolk County Council many other partners are sharing what they are doing to make a difference to carers."
You find information on carers rights, support for carers and more at caringtogether.org/carersrightsday.
We are also sharing information on their social media channels – on Facebook, Twitter, Instagram and LinkedIn.
You can also follow #CarersRightsDay on social media to find out more about Carers Rights Day.
Caring during coronavirus
Caring Together survey – June 2020 – caringtogether.org/news/coronavirus-impact. Earlier this year Caring Together found the coronavirus crisis had affected carers in the following ways:
78% not able to take a break from caring
77% feeling more lonely/isolated
82% feeling more stressed
76% saying their caring role has increased
Carers UK – Caring behind closed doors – Oct 2020 – see caringtogether.org/news/caring-behind-closed-doors-six-months-on. Carers UK published national research which showed that during the pandemic:
Four in five unpaid carers (81%) are currently providing more care than before lockdown.
More than three quarters (78%) of carers reported that the needs of the person they care for have increased recently.
Most carers (64%) have not been able to take any breaks at all in the last six months
More than half (58%) of carers have seen their physical health impacted by caring through the pandemic, while 64% said their mental health has worsened.