Four more organisations have had their activities to identify and support carers, including young carers and young adult carers, recognised by the awarding of the Carer Friendly Tick.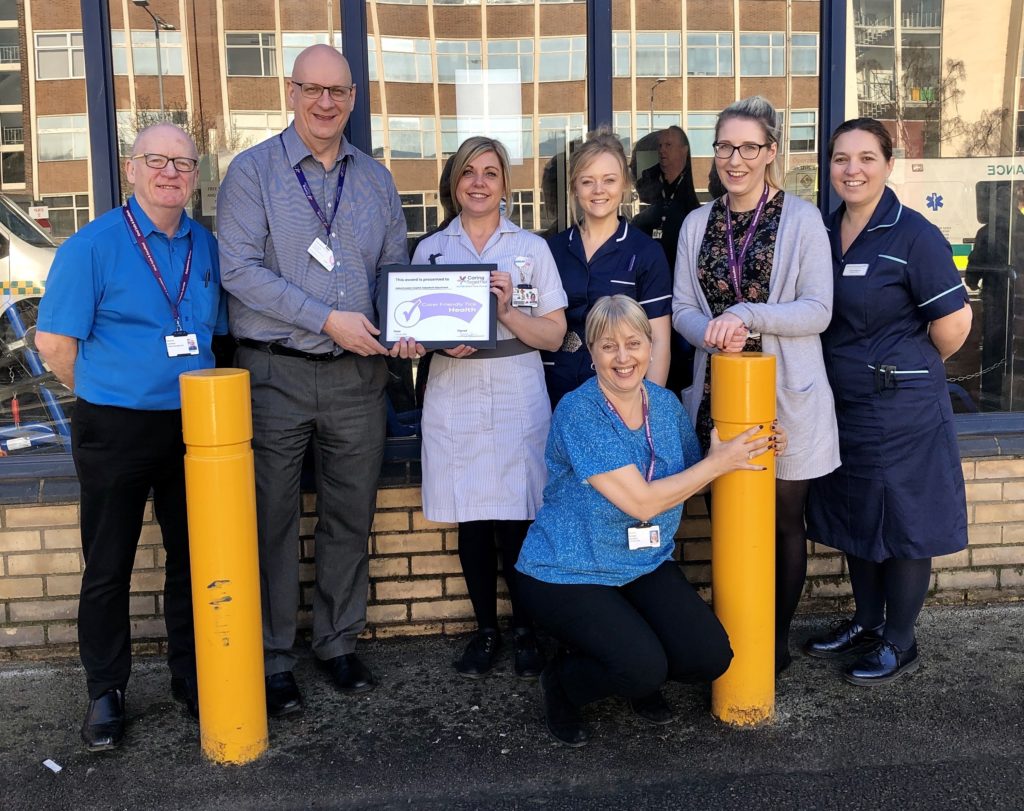 Addenbrookes Outpatients Department in Cambridge, Cornerstone Practice in March, Alconbury and Brampton Surgeries, Norfolk Healthy Child Programme (0-19), and MTM Youth services in Norfolk have all been given the award by Caring Together after showing the work they are doing to identify people who are carers, and give them the relevant support. Hellesdon High School in Norfolk have also had their accreditation renewed after initially being awarded the Carer Friendly Tick in January 2018.
Andy McGowan, head of carer services at Caring Together, said, "With three in five of us likely to be a carer at some stage in our lives we are seeing more and more organisations in our communities recognising the importance of identifying and supporting carers of all ages.
"The Carer Friendly Tick was originally designed by young carers in Norfolk for schools, colleges and universities. But the success of that has meant we have extended it to employers, health organisations and community groups.
"We are seeing that they too understand the importance and benefit of working with carers."
This understanding and proactive approach is what is seen in those who have the Carer Friendly Tick Award.
Dr Wendy Harrison, Senior Partner at Cornerstone Practice, March, said, "Recent studies show that caring has a huge negative impact on both physical and mental health with carers often neglecting their own health needs, leaving them vulnerable and at risk. Here at Cornerstone we really want to make a difference to these unsung, forgotten heroes, and make it as easy as possible for them to access the care they need themselves, while they provide care to others."
The Carer Friendly Tick Awards were developed by Caring Together's Norfolk Young Carers Forum (NYCF), which is funded by the National Lottery Community Fund. The initial success of the awards meant the awards have been rolled out across Norfolk, Peterborough and Cambridgeshire. These recognise the valuable work done in identifying and supporting carers carried out by each type of organisations.
For more information about Caring Together, including the Carer Friendly Tick Award please visit the Carer Friendly Tick Award pages of our website or e-mail [email protected]