Would you like to take on a challenge to improve your fitness, achieve your running goals, and support unpaid carers at the same time?
You could take on this challenge by yourself, or as a group.
Step 1 – plan your challenge
Choose whether to take part in an organised run, or to organise your own run.
Local organised runs include:
The Run Sandringham Half-Marathon and 5K
Choose whether your running challenge will be a single event such as running a half-marathon on a particular date, or over a period of time such as running 5K a day for a month.
Will this be a personal challenge, or will you do it with others (e.g. 7 of you run 4 miles each on a set date to run a marathon between you – perhaps as a relay)?
Step 2 – set up your fundraising page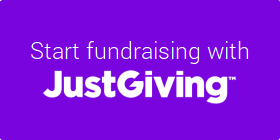 It is easy and simple to set up a Just Giving page. See our Top tips for your online fundraising page
Step 3 – spread the word
Ask friends, family, colleagues and other people you know to sponsor you. See our Top Tips for an example message you could send out.
Contact us at [email protected] so we can make sure you have any information or resources you need for race day
Step 4 – Get training
Keep your page updated with the highs and lows as you train.
Step 5 – Complete your challenge!
Enjoy it! Have fun and know you are making a difference for unpaid carers with every step you take.
Make sure you take photos and get permission to send these to us at [email protected]
Step 6 – Congratulations! Time to rest up
Once you've completed your challenge you can send any donations that haven't been made online into us. See our Top tips for full details.
We will make sure you receive a nice thank you card confirming how much you have raised.
Thank you for caring for carers!