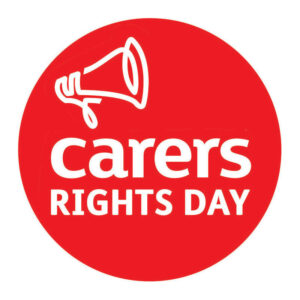 With Carers Rights Day coming up on 26 November we have articles and information for you about your rights as a carer, and about upcoming events.
This day is an important opportunity for us all to join together to talk about carers' rights.
It is essential carers know their rights and also that the wider community understands the role of carers and importance of their rights. Not least because there are many people who look after a family member or friend who do not yet realise they are a carer. Many people may also know carers and not be aware of the vital, yet demanding, role that this can be.
If you are looking after a family member or friend find the information you need:
Join the conversation
Please join do the conversation on social media on Carers Rights Day. Include #CarersRightsDay in your posts and follow us on:
If you have been forwarded this email do please sign up at caringtogether.org/inside-news-carers so we can keep you updated personally.