We have a strong senior leadership team with experience in social care and business development and management.
Individual biographies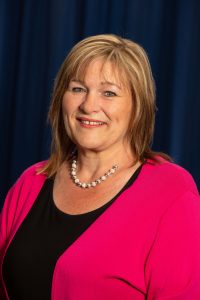 Miriam Martin – chief executive
Miriam joined Caring Together in January 2018. She has worked in the charity sector for over 20 years, mostly at Action for Blind People (Action), a UK-wide charity delivering services to blind and partially sighted people. Action had a budget of £23mn, with 900 staff and 400 volunteers, supporting around 90,000 people each year.
Miriam became CEO of Action in 2014, and in 2016 led a merger with the London-based Royal National Institute of Blind People (RNIB). She was previously RNIB's director of services, reporting directly to the RNIB's chief executive.
"I relish the opportunity to drive the organisation onwards and upwards and help support many more family carers in Cambridgeshire, Peterborough and Norfolk."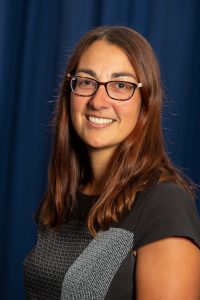 Melanie Gray – deputy chief executive
Melanie joined Caring Together in February 2013 as chief operating officer. She qualified as an applied Psychologist and has a range of sector experience: academic, military, private, public, charity, SMEs, blue chip and manufacturing. Melanie has held positions within the Ministry of Defence; Sheffield University (Institute of Work Psychology); ER Consultants; and Cambridgeshire County Council.

Melanie's previous roles include academic researcher/lecturer (with multiple publications in her maiden name of Older), director of a research and consultancy unit, management consultant, project manager and local authority commissioner.
Melanie has a range of skills including change management, project management, commissioning, research, consultancy and business development.
"I thoroughly enjoy the variety of work at Caring Together and value our role in raising awareness of the amazing contribution of those who selflessly look after others; and ensuring they are aware of, and able to access, the support that is available to them locally."
Robert Keegan – director of finance and resources
Robert joined Caring Together in February 2021.

Sarah Harvey – head of care
Sarah joined Caring Together in November 2020. She is an experienced senior manager in adult and child social care, having worked for the local authority, private organisations, and the past ten years for charitable organisations.
Sarah has an in-depth working knowledge and understanding of the CQC regulatory framework, safeguarding procedures and best practice in homecare provision as well as residential and community settings.
Sarah has been involved in campaigning for the rights of people who face adversity, discrimination due to their disability and where possible she seeks to address this balance in all aspects of what she does.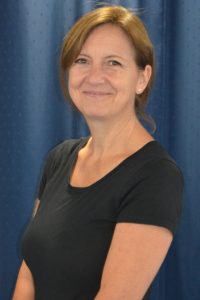 Anna Bainbridge – head of people
Anna joined Caring Together in May 2002 when the organisation was known as Crossroads Care.
Anna's background is in art, psychology and the charitable sector. She worked as a researcher at the University of Hertfordshire on studies such as the effect of bullying on primary age children and the development of pre-term children. Previous roles focussed on work with children and young people with disabilities.
In her time with Caring Together, Anna has worked as a care manager, operations manager, quality manager and head of care. She has a broad range of experience covering contract and partnership management, project management, grants and tenders, quality standards and people management.
"Our amazing charity is home to so many remarkable and skilled people, who are dedicated to helping families in so many different ways to ensure that they and their loved ones are supported to live their lives as they choose to do."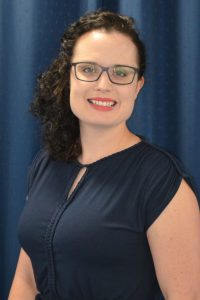 Hannah Clay – head of fundraising and engagement
Hannah joined Caring Together in August 2018. This follows over ten years working in the non-profit sector for local, regional and national charities including East Anglian Air Ambulance, Business in the Community and Norwich City Community Sports Foundation.
Undertaking a number of fundraising and engagement roles, most recently that of development manager, Hannah is experienced in growing both capital and revenue funding from a number of sources, including individuals, trusts and foundations, corporate organisations and events.
Hannah's skills include non-profit development, charity communications, voluntary income generation and relationship management.
"Three out of five of us will look after someone at some point in our lives. Family carers play a vital, and often underestimated, role in our community. Along with my colleagues, I strive to raise awareness of what it means to be a family carer, along with much-needed funds to ensure that we are able to offer people the support that they need to look after themselves, whilst they are looking after others."
John Platten – digital transformation manager
John joined Caring Together in September 2019.
He has experience working in the academic sector, local government and property.
His roles have covered the delivery of many customer-centred digital services with a focus on user experience and change management.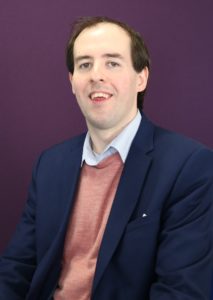 Andy McGowan – head of carer services
Andy joined Caring Together in May 2016.
He has over 15 years' experience of carers' policy, awareness-raising and participation on a local and national level.
Andy was part of the national campaign to introduce legal rights for young carers, working alongside organisations such as Carers Trust and The Children's Society.