Looking after a family member or friend can be hard. It can affect your mental health and wellbeing.

As a carer you may have worries, feel pressures, and feel stress and anxiety. You may also face difficult experiences such as bereavement or changes to the health of the person you care for.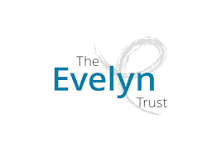 It is important you benefit from good support. This is very important for your own mental and physical wellbeing. And it also means you are better equipped to look after the person you care for.
Caring Together are able to offer free counselling from qualified counsellors.
We have counsellors trained in different skills and approaches, and can offer evening and weekend sessions subject to availability.
The confidential counselling they can provide you is person-centred. They can help with bereavement counselling, dealing with emotional and psychological difficulties and more.
The counselling can help you then begin to make changes in the way you understand and manage your thoughts and feelings, gradually changing how you relate to themselves and others in a positive, real way. Sessions are available by telephone, Zoom or face-to-face as appropriate, and in accordance with COVID-19 guidance.
You can contact us to find out more about this. Call 0345 241 0954 or email [email protected]
---

This counselling service is part funded by the Cambridgeshire Innovate and Cultivate Fund of Cambridgeshire Community Foundation, Cambridgeshire and Peterborough ICS, and Evelyn Trust.
Our qualified counsellors have experience in techniques and approaches including object relations, transactional analysis, cognitive behavioural therapy (CBT) and the psychodynamic therapy approach.