"As a Registered Manager, my role is critical in ensuring that the people we support always receive high quality services. I am committed to delivering a service that centres on and responds to the people who use it."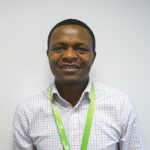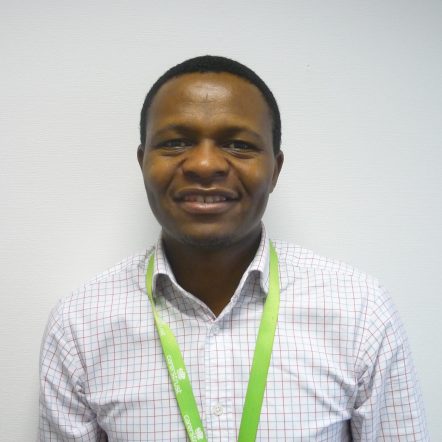 "Prior to coming to Carers Trust Cambridgeshire, Peterborough, Norfolk, my background entailed working with children and adults with special needs, with more than 10 years of experience in Health and Social Care. I was previously Outreach Director for a charity organisation, through which I pioneered projects in Zimbabwe. It was an adventurous experience as I used to travel to remote parts of Zimbabwe to manage these projects, visiting prisons, church leaders and Bible seminaries. Those projects are still in existence today. I have also been Quality Supervisor with Nottingham Community Housing Association, where my role was to ensure we were compliant with legal requirements and CQC standards; at our last CQC inspection May 2017, we achieved Outstanding. This achievement came as a result of striving for excellence to meet the needs of people we supported.
As Registered Manager of Carers Trust Cambridgeshire, Peterborough, Norfolk, my role is critical in making sure that the people we support always receive high quality and commitment to deliver a service that centres on and responds to the people who use it. I am the lead professional, role model for all the care staff in our service. My role is mainly focusing on Quality and Standards. Although, I have a statutory role and a wide range of responsibilities, I am the heart of our service as every decision I make can improve or affect the quality of life for the people who use the service. Our commitment is putting the people who use it at the centre of everything, and constantly reflecting on our practise to ensure we are doing the very best that can be done.
[Striving for Excellence] I believe the care sector offer many opportunities for both older and younger people in developing their careers. A change in public perception and education is also needed. A number of the young men that I have worked with have said it is because they simply didn't know enough or have enough information about the care job. Many have found this job fulfilling. I remember one young man said 'putting a smile on someone's face who needed support, this is a rewarding job'. With quite a number of young people unemployed, care providers need to examine factors that will encourage young job seekers to join the care sector, and address the stereotypes surrounding care roles. To improve the ratio of men to women, social care must be actively promoted as work that men, as well as women, can find interesting and fulfilling. This will help meet the demands of the ageing population, and we recognise the benefits of having a workforce which reflects the diversity of our service users. But maintaining, not just recruiting, this care workforce is also important. We as care providers must ensure that employees have the right support structures in place to drive career development. Extensive training and promotion prospects should be present across the care supplier board, and we hope this will continue to encourage people to consider joining and, crucially, staying in the care workforce. If there were more positive public perception and education of the role, it will increase the number of people working in the care sector both male and female."
Want to find out more about working for us and being part of a team where your contribution if genuinely valued, see our current vacancies.