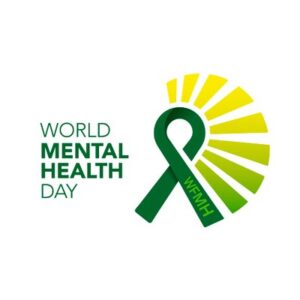 Saturday 10 October is World Mental Health Day. At Caring Together we know that looking after a family member or friend can be hard and that the opportunity to talk to one of our trained volunteers on the phone about the things that matter to you as a carer can make a big difference.
That is why we have our Listening Ear service. Whether it is weekly conversations, or being able to arrange calls for when you feel you need them Listening ear provides exactly what it says – someone to listen. It can give you the chance to off-load some of your worries or concerns about your caring role.
The period of support from Listening Ear can last up to three months (and our team can also discuss if other support is needed aside from Listening Ear).
Head of carer services Andy McGowan said, "We know that being a carer can be very hard. We also know that it can really benefit someone to talk to one of our trained volunteers about their worries or concerns.
"While Listening ear is not a counselling service there are also a number of other ways that carers get get support if they feel their caring role is having an impact on their mental or emotional wellbeing. They can contact us to find out what is available to them."
We know from what carers have told us, when asked them about the impact of the coronavirus crisis on them, that:
78% are not able to take a break from caring  

 

82% feel more stressed 

 

76% say their caring role has increased  

 

77% feel more lonely/isolated.
But we also know that 83% of carers, who we supported and made use of our Listening Ear service, said they felt better supported in their caring role.
Feedback on Listening ear includes:
"The volunteer callers are my lifeline as I can't get out and don't really speak to anyone else
very often.
"It's a lonely life and most people tend not to understand how hard it is or don't want to know how hard it is either. I look forward to that call even more so when I am having a bad time."
To find out more about the Listening Ear service and other support call us on 0345 241 0954 or email [email protected].
You can call 111 and choose option 2 if you have a more immediate need of support with your mental health.
If you or someone you know would be interested in volunteering with the Listening Ear service please email [email protected] or call 0345 241 0954.