Thursday 4 February is #TimeToTalk day.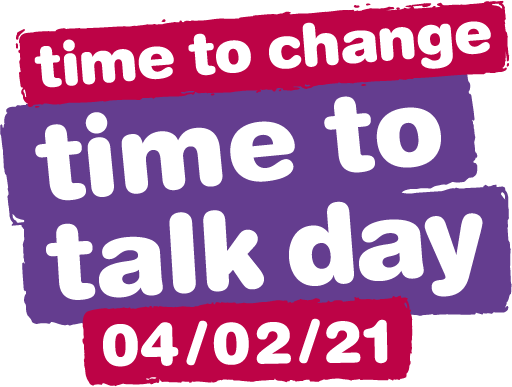 We know it can get tough for carers looking after a family member or friend, particularly during the COVID-19 pandemic.
At Caring Together we recognise that carers' mental health and wellbeing are important.
We provide services that cater to the needs of carers whether a Listening Ear or a conversation with our dedicated information and advice team, or emergency planning support.
Having someone to talk to can make all of the difference. Our Listening Ear service gives you the opportunity to talk on the phone to one of our trained volunteers about the things that matter to you. Carers have said of our Listening Ear support:
"I don't know what I would have done if you were not at the end of the phone to support me, thank you so much".
"Clare is a godsend and if it wasn't for her support I would be really struggling".
"Thank you Pat, for always being supportive and helpful."
Our volunteers, like Clare and Pat, who are part of our Listening Ear team, have a huge impact on the lives of the carers they support. Click here to find out more about the service.
Restrictions due to coronavirus and the situations facing many carers, and the people they look after, mean we are not out about in the communities in the usual way. But we are still here to meet people using online resources such as Zoom.
Head of carer services at Caring Together, Andy McGowan, said, "We know just how much of an impact can have on the mental health and wellbeing of carers – and the COVID-19 pandemic has made the situation even worse. That is why it is vital to keep promoting the message that it's ok to not be ok, and that it's good to talk. We continue to provide a wide range of support from our virtual sessions, to our helpline, to providing breaks, so as to help relieve the pressure on carers."
What we are offering includes:
Support for bereaved carers. In these current times it is more important than ever to stay connected.
For adult carers we have interactive Zoom groups where you can get support from each other, try relaxation therapies, hear from a variety of speakers providing different information and advice, as well as enjoying some light-hearted fun.
Adult carers can have one-to-one support via Zoom with one of our professional carer advisors – we call these carer clinics. These clinics run mostly on a Tuesday or Friday, but if you are not able to have a carer clinic during normal business hours, we run some clinics on a Saturday too that you can book in for. All these clinics are in addition to the support available through our helpline.
For young carers we have interactive Zoom workshops available for primary and secondary age carers. Our workshops aim to achieve some key objectives – trying something new, improving confidence or health and wellbeing, and providing all important fun!
If you would like to access any of our virtual support services, please get in touch via [email protected] or speak to us on 0345 241 0954.