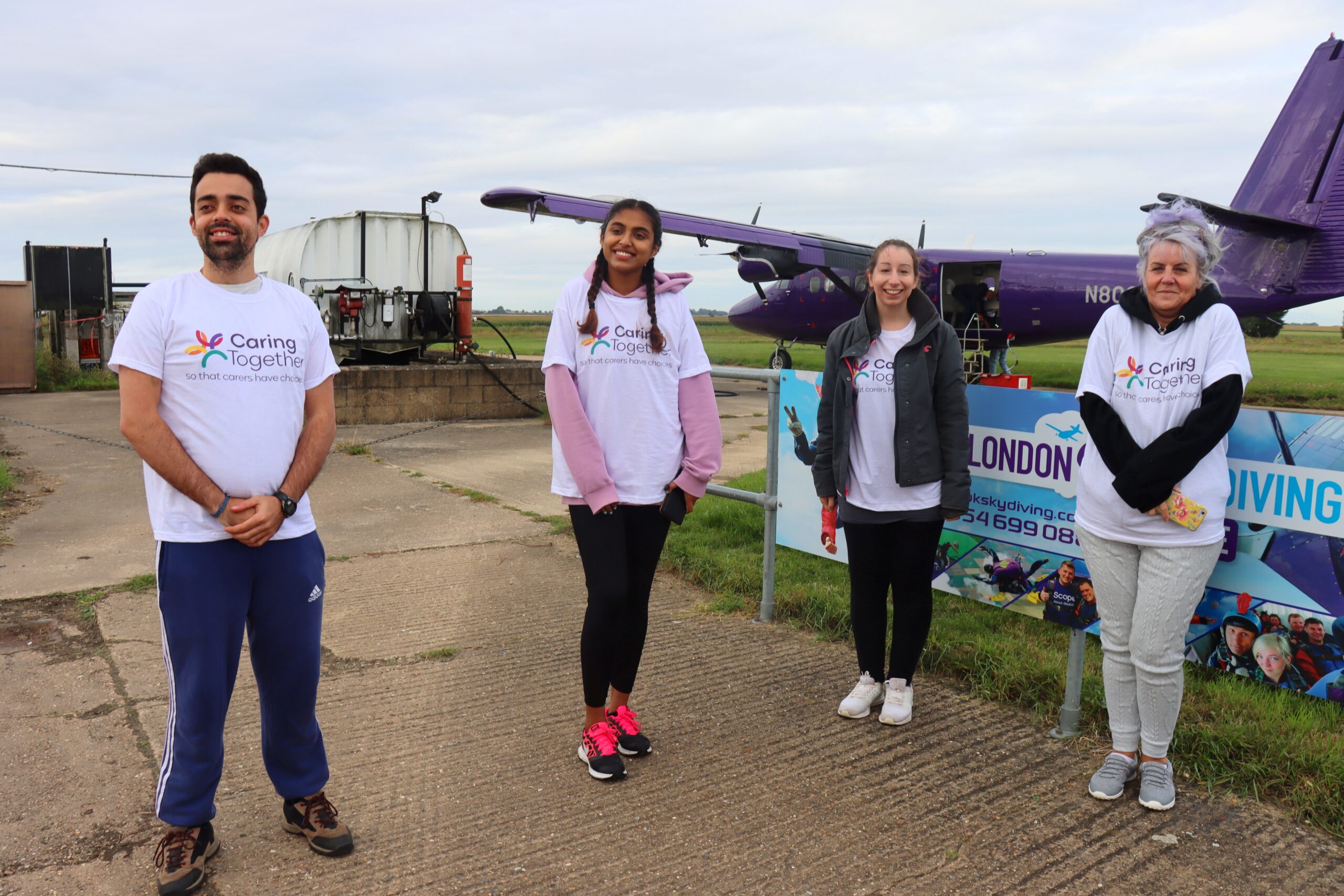 A second group of the #TeamTogether brave fundraisers are due to take to the skies this weekend on Sunday 25 October to raise money to support carers across Cambridgeshire, Peterborough and Norfolk.
Having had their skydive cancelled previously due to bad weather they will be having their fingers crossed for better conditions at the North London Skydiving Centre in Chatteris this weekend.
The money raised will help support carers – people who look after a family member, partner or friend who needs help because of illness, disability, a mental health problem or an addiction.
The coronavirus crisis has made life even harder for carers and those doing the skydive realise their efforts are even more important now than ever. Carers have said the impact of the coronavirus crisis on them includes:
78% are not able to take a break from caring
82% feel more stressed
76% say their caring role has increased
77% feel more lonely/isolated
Just 28% feel their local community is supporting them more.*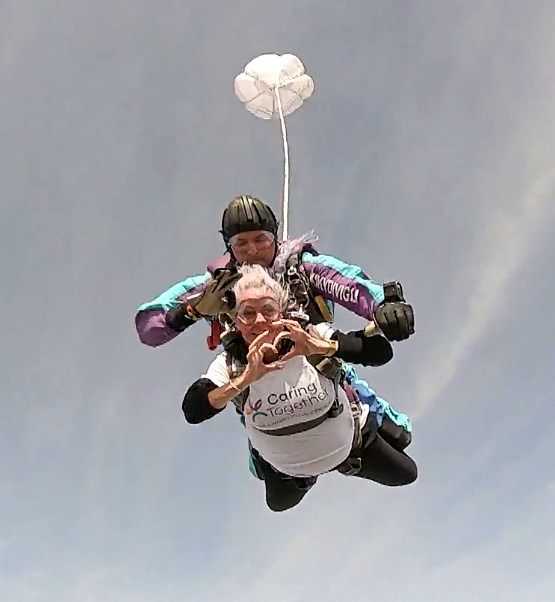 Three in five people will be carers at some point in their lives, which is why raising money to support carers in your community goes a long way. You can donate to help carers by going to www.caringforcarers.uk
If you or your business want to join #TeamTogether to raise money to support carers – whether that is by taking part in a daring or energetic challenge, or while keeping your feet firmly on the ground, please contact [email protected]
* Figures produced by Caring Together from a carer survey on the impact of the coronavirus.