Do you care for a family member or friend who deserves a garden make over? Do you know someone who has given up their time for others, faced challenging times or could considered an un-sung hero?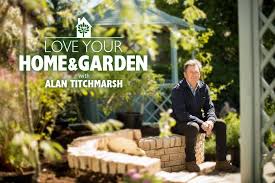 'Love Your Garden' with Alan Titchmarsh, is an ITV initiative which awards deserving and inspirational people by treating them to a full garden make over. ITV are looking for nominations.
They are looking for selfless individuals who, through circumstances beyond their control, find themselves with a garden space that doesn't suit their needs. Perhaps it can no longer be maintained or it isn't accessible for them.
If you know just the person who deserves something positive like this to happen in their lives, and are interested in nominating them, then please just return the Love Your Garden 2020 application form [Word, 39kb] to [email protected] as soon as possible along with some photos of the individual/s and garden (if possible).