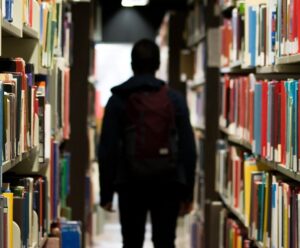 Caring Together are delighted to announce that a support fund for young carers and young adult carers is now open.
The COVID-19 Back to education bursary fund is designed to help reduce the educational impact of COVID-19.
Young carers and young adult carers from Cambridgeshire, Peterborough, Norfolk and Suffolk can apply for small grants to help to reduce the impact that the coronavirus (COVID-19) pandemic has had on their education and to support their successful transition back into education post-lockdown.
Andy McGowan, head of carer services, said, "We know that the coronavirus crisis has had a significant impact on many young carers and young adult carers and we want to ensure that young carers are not left behind in terms of their education."
This grant programme is made possible thanks to funding from the United Grand Lodge of England, administered through the Masonic Charitable Foundation and the Provincial Grand Lodges of Cambridgeshire, Norfolk and Suffolk Freemasons.
Tim McCormick, Deputy Provincial Grand Master for Suffolk Freemasons, said, "The Freemasons of the Provinces of Suffolk, Norfolk and Cambridgeshire are delighted to have the opportunity to help Caring Together in supporting young carers in these difficult times.
"We appreciate the additional challenges that many young carers are facing and the particular issues that many have accessing education during the present restrictions. We recognise the important work that Caring Together have been undertaking in offering resources and support where needed."
Decisions on applications are being made fortnightly on a Monday starting from Monday 28 September while funds are still available.
Decisions will be based on what will make the most difference to the young carer or young adult carer given the money available.
More information
These funds are part of a national initiative from the United Grand Lodge of England to provide charitable support during the pandemic and during the past 6 months the Provinces of East Anglia have distributed just under £100,000 to various local causes that need particular help as a result of the coronavirus crisis.
Examples of eligible items and activities include, but are not limited to:
Purchase of tablets/laptops and data to support young carer to continue with virtual learning if they don't have suitable access to a device.
Additional tutoring to enable them to catch up with missed work.
Compulsory school/college materials.
Educational transport costs where the family's finances have been affected by the COVID-19 pandemic.
School uniform.
PPE that is required to attend school/college.
Caring Together will also consider applications from schools/colleges wishing to put in an application on behalf of a group of young carers (e.g. to cover additional costs of running separate young carers groups for different bubbles, or to help support the transition of new Year 7 young carers into a school's young carers support) – this can be for a maximum of £300 in total.
Full information and application form