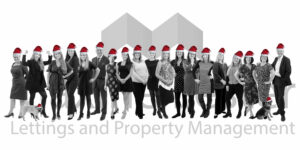 This Christmas we are delighted to have the support of Maxine Lester Lettings and Property Management who are working to spread cheer and goodwill to local carers, who deserve a gift to lift their spirits.
We know that Christmas can be an incredibly lonely time for many carers who are looking after someone they love who needs constant care. And Christmas is a time that is particularly affected by the demands of their caring role with festive activities made more difficult.
A carer was delighted to receive a Christmas cheer gift as a result of the fundraising done by the St Ives based business last year, she said, "I felt very emotional when I received my gift. I was feeling very down, and it was just what I needed."
This year Maxine Lester Lettings and Property Management will be brightening carers days again by gifting them Christmas cheer gift packs full of goodies to lift their spirits and make them feel special. They are donating £1,000 of their own money and have set up a fundraising page for their appeal so you can also donate and mean more can be done to help carers.
Each £20 donated allows a Christmas gift pack full of goodies to be sent to a carer (any money not used for the Christmas Cheer gifts will go towards the wider work of Caring Together to support carers).
You can click here to go to their donations page to give your help and show your generosity.
And click here to read more about why Maxine Lester Lettings and Property Management are supporting carers.