Across Cambridgeshire, Norfolk and Peterborough there are thousands of children and young people who help look after a mum, dad, sister, brother or other family member who is ill or disabled.
You can watch Sarah's story below.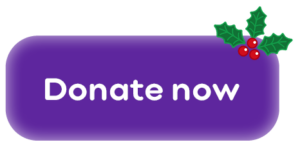 Children as young as five may be helping with cleaning the house, cooking meals, shopping, and tidying up. Some will be helping a parent get washed and dressed and others will supervise a disabled brother or sister. Many will worry about fitting in homework as well as their caring responsibilities at home.
Young Freddie aged 13 cooks the evening meal for his four younger sisters. His mum is disabled so Freddie makes sure his sisters are fed and happy.
Sarah, aged 13, baths her mum, puts her pyjamas on her and helps her into bed. Her mum is in chronic pain caused by endometriosis.
Sapphire, aged 13, tidies up the house, folds the laundry and cleans the kitchen – her mum has MS.
Katie, aged 8, empties the dishwasher, refills it, and tidies the house. Her mum uses a wheelchair and has very limited mobility.
Your special Christmas gift will enable us to provide these children with time off to have fun and make new friends. With your help we can provide days out at waterparks, the beach and local farms. Children will be able to meet and make friends with others who know how stressful it can be to look after someone else. And we can be there for children like Sarah – listening to their worries and helping them to cope.
Please donate today.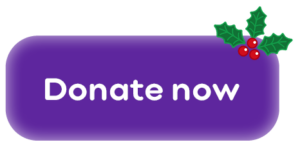 £5 could help pay for material such as coloured card, glue and crayons for a craft activity
£20 could pay for a child to have a trip out to the seaside
£50 could help cover the costs of a special treat such as a take-away meal