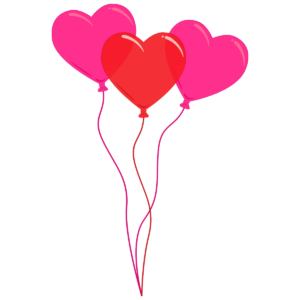 Help Caring Together to spread the love this Valentine's Day. You can show carers that we all care and are thinking of them as they continue to be there for the family member or friend they love and support every day of the year.
You can raise money to support carers and see how far your balloon can go to be in with a chance of winning a prize.
Each balloon costs £4 and every one sold helps support carers in your local community.
Simply visit the ecoracing site to buy your balloon, buy a balloon for a friend or to activate your gift code.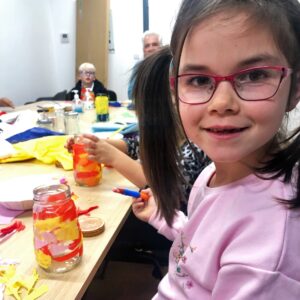 After buying your balloon you can then can customise it and activate it ready for the virtual launch from the Trevi Fountain in Rome on 14 February. See more below.
The balloon race also sees racers from other charities and community groups taking part too with prizes of:
1st place – £500 cash
2nd place – Apple iPad
10 lucky winners – £10 book vouchers
And exclusively to Caring Together entrants, we are also giving away a £25 gift voucher for the Caring Together supporter whose balloon travels the furthest.
How the balloon race works
All the virtual balloons are launched on Valentine's Day, 14 February 2022, then the race is on!
It's a seven-day computer simulation race where everything is real except the balloon. That means there is no negative environmental impact on wildlife, climate change, plastic waste or litter.
The prizes are real, and the benefits to carers of the money raised are very real.
The race software uses live weather data to determine the progress of each balloon. So, once you have bought a virtual balloon for £4 you choose the name, colour, shape and pattern.
You can choose different features of your balloon, such as how thick to make it and how much helium to fill it with. This helps determine exactly how it flies, how far it goes, and your chances of winning.
Each entry can be tracked on Google Maps and Satellites once launched. Of the £4 paid for every balloon from our page at ecoracing £3.09 is donated to help support carers.
Buy or gift a balloon
You can buy your own balloon or choose to buy an 'activation code' to send a friend.
This could be a fun game to play for children, a competition with colleagues, or a challenge with friends or community group.
You may want to send them our suggested information – you can add your personal message when you send them the activation code you have bought.
This information on our Valentine's Day virtual balloon race can be downloaded here [PDF, 268kB]